Where to buy edible flowers - a comprehensive guide to organic edible flower growers in Australia
If you are an organic edible flower supplier, and you would like to be added to this list, please contact me here and I will happily add you.
Edible flowers are all the rage these days, and the question frequently being asked is where to buy edible flowers.
Whether you want to use edible flowers for cakes, for garnishes, or for cocktails, you need to make sure that they have been organically grown and don't contain any nasties such as pesticides and other chemicals.
If possible, the easiest way is to grow edible flowers in your garden.  But I know that's not always possible. So, you'll be asking where can I buy edible flowers?
Ask at your local independently owned fruit and veg store as they often have contacts with local producers.
Many farmers markets also supply edible flowers if there is a local grower.
I've also found that Instagram is a great place to find growers and suppliers #edibleflowers
Let's be real, finding organic flowers can be a real hassle. So, in this article, I'm going to tell you where to find the best organic edible flowers growers who will provide you with flowers you can eat. You will find that many growers will take orders online and deliver or post your order.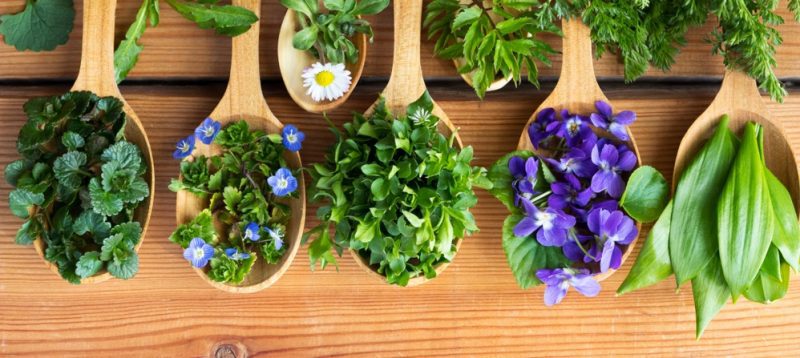 Where to buy edible flowers Brisbane
Pretty Produce is a chemical-free flower farm located near Canungra in the Scenic Rim, Queensland. The couple that run this farm have a beautiful story and vision, and it's worth checking out their website. They grow a huge variety of edible flowers and unusual leaf edibles which are available online. Pretty Produce also produces a wonderful portfolio of pressed flowers which are mainly used in cake decoration. Check them out on Instagram @pretty.produce
Basilea Farm is situated in the urban region of Burpengary, Queensland and grows a variety of gourmet greens and herbs as well as edible flowers. They sell various sizes of edible flower packs which can be used in cake decorating or drink and cocktail garnishes. Check them out on Instagram @basilealivingherbs
So Crisp is a primary fresh produce wholesale merchant within the Brisbane Markets at Rocklea. They are the local distributor for the edible flower grower Julatten Earth Food.
Elderflower Farm is set in the beautiful area of Kalbar, Queensland. They are boutique flower farmers and have a thriving farm shop and café as well as supplying fresh and dried edible flowers. Look up the website for information on workshops and farm open days Instagram @elderflower_farm_qld
Where to buy edible flowers Sunshine Coast, QLD
Organica Floret is a chemical free certified, bee friendly rose farm committed to the growing specialty roses, edible flowers, herbs and rose honey. They are situated in the Sunshine Coast Hinterland in Queensland. Their blooms are available fresh and dried. At Organica Floret Rose Farm the produce is garden grown using a strict organic, chemical and spray free regime and sustainable farm and gardening practices. The roses, herbs and edible flowers are harvested daily. Available online. Check them out on Instagram @organicafloret.rosesfarm
Nurtured Greens grow and supply local organic micro greens and edible flowers to the Sunshine Coast area of Coolum Beach. Contact them on Instagram @nurturedgreens
Where to buy edible flowers in Bundaberg, QLD
Honeybee Edible Blooms supplies Bundaberg and the surrounding area with fresh and dried edible flowers. These are all grown organically and chemical free. Orders are shipped both locally and interstate. Enquiries can be made by phone or email. Alternatively buy on line from the website or contact on Instagram @honeybee_edible_blooms
Where to buy edible flowers Far North Queensland
Julatten Earth Food is situated in Far North Queensland, at the foot of Mount Lewis. Julatten has a slightly elevated altitude, so the climate is cooler and less humid than nearby coastal regions such as Cairns. This is ideal for growing an extensive list of edible flowers without the use of pesticides or fungicides. Julatten Earth Food supplies their edible flowers to the public and wholesalers countrywide. Contact them on Instagram @julattenearthfood
Wholesale orders for edible flower punnets can be supplied Australiawide. Currently the local distributors for Julatten Earth Food are: Simon George & Sons in Cairns, So Crisp at the Brisbane Markets and Coolibah Salad at the Sydney Markets
Where to buy edible flowers Melbourne and Victoria
Petite Ingredient are growers of edible flowers in the Yarra Valley in Victoria. They supply both fresh edible flowers and preserved petals. Available on line and delivered to you in punnets protected and surrounded by a cold pack. Check them out on Instagram @petite_ingredient
Flowerdale Farm supply the Melbourne area with a variety of organically grown fresh edible flowers. Their flowers can be purchased from David Jones Foodhall, Lower Ground, 299 Bourke Street Melbourne 3000. or
Fruits on Coventry, Shop 46-48 South Melbourne Markets, 3205. Check them out on Instagram @flowerdalefarm
Foraged Flavour is a boutique edible flower farm in the Daylesford and Macedon Ranges, just outside Melbourne. You can purchase their flowers online and they will express post your order to you in an insulated and iced parcel. They also supply dried edible flowers and floral jams and syrups. Check them out on Instagram @foraged_flavour
Sprout House Farms is located in Drumcondra, Geelong in Victoria. They grow all of their produce organically and in the open sun, with seeds that are certified 100% organic. Orders can be placed on-line and will be delivered to your door in all Australian States except WA and Tasmania. Their flowers are harvested on the day of dispatch and have a refrigerated shelf life of 2 weeks from harvest date. Check them out on Instagram @sprouthousefarms
The Cottage Flower Farm Ararat, Victoria 3377. Organic flower farm, also supplying edible flowers. Contact them for availability. Instagram @thecottageflowerfarm
Freeze-dried flower suppliers
Bloomish Co grow all their flowers organically on the farm in Swan Hill, Victoria. They supply edible flowers in a revolutionary new freeze-dried form. This means that dried edible flowers look as beautiful on your cake as they do in the garden.  They have a large variety of freeze-dried edible flowers are available on line and also ship worldwide. I have personally purchased a number of their little jars of freeze-dried flowers. and I can't recommend them highly enough. These jars also make a fantastic gift for any home cook as they keep so well. Customer service is 10/10 as well! Check them out on Instagram @bloomishco
Where to buy edible flowers Sydney
The Harris Farm Markets are located throughout the Sydney area, and they stock punnets of edible flowers. These can also be ordered online. When on the product search for "edible flowers"
Coolibah Salad are local distributors for Julatten Earth Food and have stock of edible flowers at the Sydney Markets. They can be found at 108 B Shed, Flemington Markets, Sydney
Where to buy edible flowers NSW
Hidden Valley Harvest are situated in Woy Woy on the Central Coast in NSW. They are specialist edible flower growers and will take orders by email. Check them out on Instagram @hiddenvalleyharvest_au
Bloom Edible Flowers grow their edible flowers on a 105 acre property (Green Cauldren Farm) in Tyalgum, NSW. The rich, fertile volcanic soils in the region of the Tweed Volcano Caldera where the farm is situated, are ideal for growing a stunning variety of flowers. Check them out on Instagram @bloomedibleflowersau
Five Sixty Farms are growers of microgreens and edible flowers in South Gundurimba, NSW 2480. Their products are available at Byron Farmers Market (Thursdays 7-11am), Bangalow Market (Saturdays 7-11am), Ballina Farmers Market (Sundays 7-11am). Also check them out on Instagram @fivesixtyfarms
Where to buy edible flowers Perth
The Sweetest Petal grow edible flowers that are "hand sown from seed, tendered to by hand, and individually picked".  They supply to the Perth area and take orders on-line. Also take a look at them on Instagram @thesweetestpetal
Little Green Scene is a Perth based herb and edible flower farmer. Check them out on Instagram @littlegreenscene
The Whittle Garden can also be found in Perth. They are a small family run farm supplying microgreens and edible flowers to local Perth clients. They can be found on Facebook and on Instagram @the.whittle.garden
Where to buy edible flowers Tasmania
York Town Organics is a boutique certified organic farm, located in York Town Tasmania. You can purchase their produce from a large range of independent green grocers and food stores across Tasmania. Check out the website for a full list of stockists Instagram @yorktownorganics